Sanctuary
The Man That Rescues Dogs sanctuary was opened in 2017 and currently houses 750+ rescued dogs, and monitors and feeds a further 400 within the Bangsaen and Sriracha area. The Sanctuary covers 8000 sqm and contains a full service clinic, a care unit for dogs with special needs, a sterile quarantine section for new rescues and dogs with serious diseases, a specialized distemper unit, 3 swimming pools for water therapy and exercise and 7 main shelters each with a wide array of fun obstacles for play and shade.
Meet the Team
We have 32 staff members, 3 Veterinarians, 3 construction workers, and 7 Administrative staff. Every day these hard working men and women are at The Sanctuary at 5.30am and work tirelessly until 5:00pm. The Man That Rescues Dogs values this team, pays everyone a competitive salary and offers accommodation and food for everyone. At TMTRD, working hard brings the greatest reward of happiness.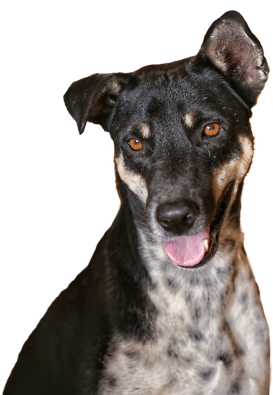 The Sanctuary Daily Schedule
6 am. - 9 am.
Morning walks, food preparation, feeding and cleaning.
9 am. - 12 pm.
Specialized care for disabled dogs, Hydro and physical therapy
9 am. - 3 pm.
Clinic and sanctuary visiting hours
1 pm. - 5 pm.
Afternoon walks, food preparation, feeding and cleaning.
Education
The Man That Rescues Dogs is open to visitors of any kind, from school & universities to vets, groomers and dog behaviorists. If you would like our Founder, Michael J. Baines, or either of our highly trained vets to visit you we can also arrange this.
 Please contact us to find out more.