The Dogs
We currently care for 750+ dogs at the Sanctuary, and 400 more being monitored and fed on the streets. We treat and rehabilitate disabled dogs, vaccinate, sterilize and rear puppies and tend to the severely sick, injured and abused
Statistics
Entrance to shelter
Take in many homeless dog every day. In 2018 – 181 dogs In 2019 – 222 dogs In 2020 - 232 dogs In 2021 – 182 dogs In 2022 – 180 dogs
Spay and neuter
The better way to stop stray dogs' cycle. In 2018 – 440 dogs/Cats
In 2019 – 525 Dogs/Cats In 2020 - 867 Dogs/Cats In 2021 - 1613 Dogs/Cats In 2022 – 1600 dogs
Rehome
Dogs need forever home.
In 2018 – 60 dogs In 2019 – 62 dogs In 2020 - 44 dogs In 2021 - 17 dogs In 2022 - 16 dogs 1 Cats
You can help many stray dogs by donating just a little.
With yout help, we can do better.
donate
How You Can Help:
We rely entirely on donations and sponsorships to help the sick, neglected, and abused dogs in our care. All of the dogs we rescue are medicated, vaccinated, and sterilized. We also rehabilitate, socialize, and attempt to rehome the dogs in our care as well. But we can't do it alone.

With your help, we can do better.
Life in the Sanctuary:
The Man That Rescues Dogs sanctuary was opened in 2017 and currently houses 750+ rescued dogs, and monitors and feeds a further 400 within the Bangsaen area. It contains a full service clinic, a care unit for dogs with special needs, a sterile quarantine section for new rescues and dogs with serious diseases, a specialized distemper unit, 3 swimming pools for water therapy and exercise and 7 main shelters each with a wide array of fun obstacles for play and shade. Every day, twice a day, the dogs are fed a nutritious meal of meat, rice and dry dog food. Our two onsite Vets and staff do daily checks to make sure all the dogs are healthy and there are no new accidents or sicknesses to be tended to.
Dogs in the Care Unit:
The Care Center was established in 2016. It shelters many sick, old, paralyzed and dogs with special needs. There are 10 staff members caring for these dogs 24 /7. Currently, with 110+ dogs in their care, duties include walks twice a day, supervised water therapy and Dog Physiotherapy for those with special needs, cleaning wounds daily to prevent infections, administering and keeping track of their medications and most importantly socializing them so we can bring the dogs one step closer to finding a forever home.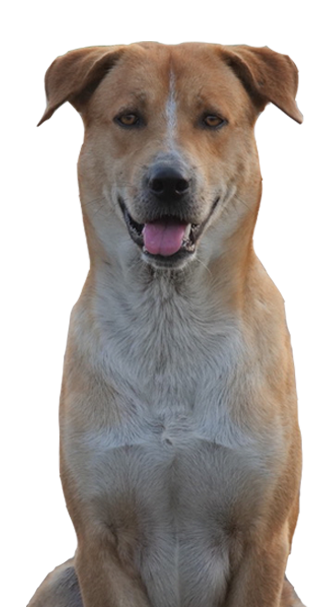 Adoption checklist:
Age
Adopters must be over 22 years old and working. If under 22 years of age, we would need permission from the parents
Activities
Dogs need exercise so adopters must walk them two or more times per day
Home
We prefer homes that are completely fenced in, but we will consider a home that is far from busy streets and in a friendly neighborhood area
Updates
We require all of our adopters to follow our update schedule, which allows us to track the progress of you and your new dog
Neighborhood
To be considered eligible to adopt you must live in a neighborhood, village, or community that is animal friendly where the keeping of a dog is acceptable
Dog Profiles:
Want to adopt, foster or sponsor the perfect pooch!? Type your search criteria and see if we have the pet for you.
Dog Profiles:
Want to adopt, foster or sponsor the perfect pooch!? Type your search criteria and see if we have the pet for you.
How you can help
DONATE
Your donation, no matter the amount, goes directly towards bringing peace to the dogs in our care. If you have a specific item you would like to donate towards – food or medicine for example, please specify this in the notes with your transaction or contact us directly. To find out more about how you can donate click Donate.
DONATE
FOSTER
As a Foster parent you get to look after a dog(s) for a timeframe that suits you, knowing that your time, love and care go a long way towards helping the dog and the shelter. The dog gets to learn how to be a domestic dog with someone that loves them, and readies them for eventual adoption. To find out more please read our Foster checklist here.
FOSTER
ADOPT
Adopting a rescue dog is one of the most rewarding experiences for both the dog and you - the future doggy parent. We will work with you to make sure you find the best dog that suits your lifestyle and family needs. To find out if you are eligible to adopt please check the TMTRD Adoptions checklist here.
ADOPT