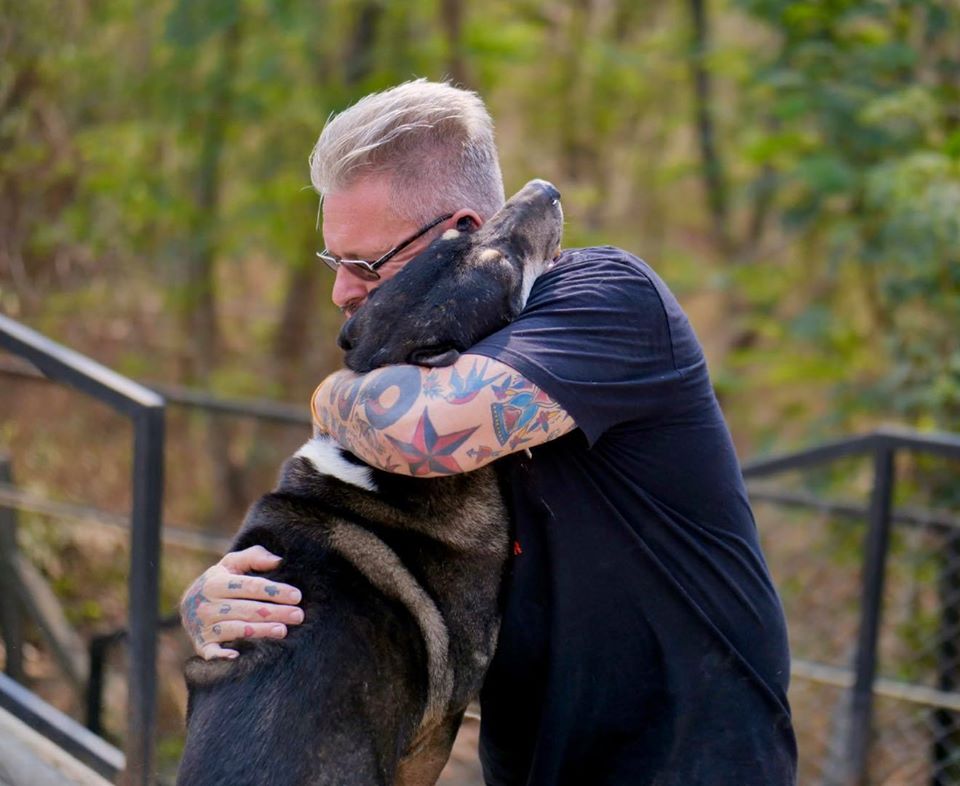 Michael Baines, the founder and president of TMTRD!
Born in Scotland, raised in Sweden since he was two years old, Michael has lived the last 18 years in Thailand. He speaks Swedish, English, and Thai. A skilled chef by trade, but today that is no longer the case.
It started when one dog, in need of help, showed up at his restaurant in 2011.
Today TMTRD is a recognized foundation with a staff of 25 that care for 800+ dogs every single day.